I grew up in a small Southern town with an economy centered around the local university that I attended. The college students all knew the best places to eat, drink, and be merry. And they were amazing. There were several staples that never got old, and we would flock to them in large groups week after week, ordering up our favorite foods and beer by the pitcher.
But these restaurants had all been around for decades. They had names that everyone knew (and so did their parents, who went to school there before them). New businesses didn't always fare as well. A new wing place set up shop in an abandoned KFC, and despite having pretty good food and investing in a great atmosphere, it failed after only about a year. A pizza place became known for its quirky food style, but couldn't bring in enough people to pay the rent. But the story that is most sad to me is the one about the brewery. You see, we didn't have a lot of breweries where I'm from (I'm not saying that's why I moved to Denver, but…). In fact, we had only a few in the whole state. And my small town only had two actual bars. They were exactly what you'd expect in a college town: cheap beer, loud music, and pool tables. So when a new brewery opened up on the town square, I was thrilled. Make no mistake, just because there weren't a lot of breweries, didn't mean that there was no interest for craft beer. The owner went to great lengths to get his business started. The city council was not friendly to the idea, so he had to go around getting tons of signatures on a petition. They completely renovated the space and made it really nice, and the beer was quite good. But all of that hard work went to waste. They were only open for a few months before closing the doors for good. I distinctly remember them asking for donations to stay afloat, and I thought, "I like your beer, but you're a business, not a charity." Pro tip: Don't ask your customers to give you more money because you can't keep it together.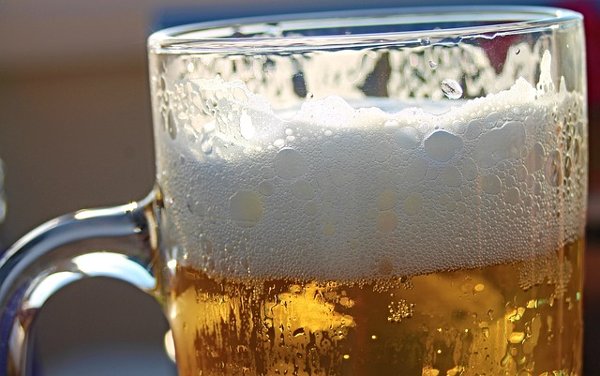 Ok, storytime is over. The point is that businesses fail all the time. In fact, some estimate that 80% of businesses fail in the first 18 months. Now you're wondering, "How do I keep this from happening to me?" Well, here are a few things that might help:
Get Your Marketing Channels Set Up Immediately
If you already have a business, but don't have a website or social media pages, stop everything you're doing right now and follow these urgent instructions: scroll to the bottom of this page, and fill out our contact form. Do not pass go. Do not collect $200. Why are you still reading this?
If you are just getting started, think about this step as part of the business setup. Register the business, get licensed, build a website and plan out your marketing. Remember the brewery from the story above? I once asked the owner if he wanted help with a website. As far as I know, they never had one. Your website is marketing central. Think about it: when you have events or deals or just want to make a first impression, where are you going to send people? Your website of course! A Facebook page, while crazy important, is not an acceptable substitute. Here are a few things to keep in mind for the site:
Build it before you actually open the doors if you haven't done so yet. You want to be able to hype up your grand opening. It's fine to put a splash page up with some basic grand opening info. Then you can to a full launch on opening day.
If you're a business with a physical location that customers visit, please don't neglect the contact and location info.
Now that the website is set up, it's time to move on to the Facebook page. Just like the site, make sure that you get it set up before you open for business if you haven't already. Next, go ahead and invest a little money by creating an event for your grand opening or your next event and then promoting it with a Facebook ad. They're actually very cost-effective.
Finally, look into other areas where you can promote your events. Flyers around town? City council social media? A local blog or magazine that everyone reads? However you choose to do it, get the word out!
Engage Your Customers
Customer engagement is a broad topic, and it's beyond the scope of this article to dive in too deep, but I'm going to scratch the surface and talk about a few of the basics that can really make a difference without too much effort. Ultimately, the finer details are going to depend on things like how old your audience is, where they are located, what their occupations are, how you serve them, and many other things. But on a basic level, you want to think about how to engage your audience at three specific times:
Before they become a customer
During their experience as a customer
After your interactions, in hopes that they will become a repeat customer
Let's break those down further.
Before they become a customer
During this time, you have two priorities. The first is to get in front of your potential customers and make a good impression. The second is to make sure that you are easily available and welcoming for when they are ready to make contact.
Getting in front of your audience can be done in many ways. If you run a local restaurant, Facebook is your best friend. You can start by running a Facebook likes campaign to get locals to like your Facebook page. After that, make sure to post all of your events on the page, and consider promoting those with ads as well. The beauty of the likes campaign is that after half of the town has liked your page, you no longer have to pay for ads to get your message out to them (although you'll still want to in some cases). Post a couple of times per day. Too little will lose the audience, and too much will annoy them.
High-quality pictures can go a long way, so invest in a decent camera, and stage your pictures well. Oh, it's almost my lunch break, and the new restaurant down the street just posted a picture of their brand new quadruple-bacon-mac-and-cheese-buffalo-guacamole-burger? Now I'm hungry… Maybe you sell jewelry. That's visually appealing, so make sure it's on Instagram. Sell brewing supplies? Put the recipes on Pinterest with pictures!
Now you just have to be available. Be careful to control how your customers can reach you. Do you only work in the evenings? Perhaps putting your phone number out there isn't the best idea in that case. But you'll certainly want to have your email and Facebook page synced to your phone. So many businesses neglect to check their Facebook page's messages, and they leave a terrible impression when their customers are left hanging.
During the customer experience
Ok, now is the part where you have to ask yourself why your customer is here. Beyond the product itself, what makes people want to show up. Of course, you want to make sure that both you and your employees are friendly. I could tell you nightmare stories about businesses that are simply unmarketable because the staff is just so rude. But let's go further. If you're small enough, you can provide a really excellent experience just by making things personal. Do you sell a product online? Send a hand-written thank you note with it when you ship. It's a small gesture, but it actually works.
Do you support local schools or organizations? Get involved and make it known. People love going to restaurants and knowing that "$1 from every meal goes to the Golden Eagle Athletic Booster Club on homecoming week. Go Eagles!"
After the interaction
When I was buying my home, I worked with a fantastic realtor who also became a friend. I referred a couple of friends to her soon afterward. It is illegal for her to incentivize referrals, so all she could do was send a thank you card. However, she still sends Christmas cards (last time she included a gift card with it), and she even invited me out to dinner with some other friends once. You can be sure that I always tell people who are looking to buy a home to talk to her first.
That's just one example of how to keep up a great relationship after a transaction, but it will differ for you depending on your business. If you keep ongoing clients, be sure to follow up with them a few weeks after the initial sale to make sure they're happy with everything, and see if you could be doing something better. In some cases, you may consider throwing in a few freebies that cost you little or nothing.
Keep in mind that none of this has to do with advertising to them after the interaction. You should absolutely do that (although it'll be a little different than your previous ads), and we'll talk about it in the next section. But right now, you should be focused on authenticity. Go the extra mile for your customers and don't expect anything in return. If you do, your customers will love you. You will humanize your business and make people want to support you.
Create Your Regulars
There are a lot of ways to make your customers keep coming back. The first step is to engage them after the sale like we talked about above. That will create your most dedicated customers. But there is much more you can do to keep customers coming back. If you run a store or a restaurant you might consider an email newsletter. Include coupons and upcoming events or sales. If you've done everything right up to this point, people will jump on it.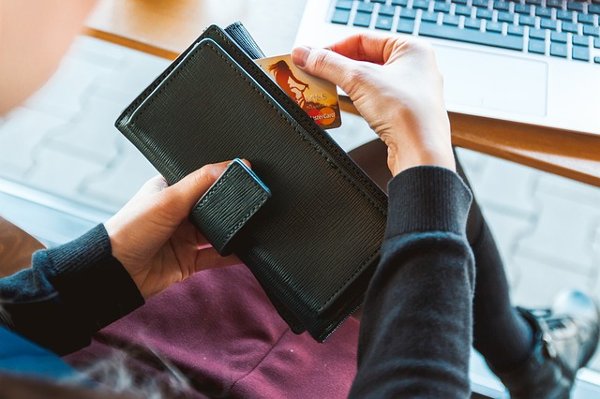 In some cases, your own regularity is key. Let's take a look at one restaurant from my hometown that I didn't mention before. It was a Mexican restaurant situated in a traditionally cursed building. Several businesses had occupied that space in my lifetime, and most didn't last very long. But when the Mexican restaurant moved in, things took off. It wasn't the best food in town. In fact, it wasn't even the best Mexican food in town. And the service was some of the worst I've ever had. So what was their secret? Taco Tuesday Trivia night. In Denver, practically every bar in town has a trivia night. But in my small hometown, it was still a novel idea. The food was ridiculously cheap and everyone had a good time. Every Tuesday night, it was so packed that you couldn't find a parking space and would have to park and walk across the busy highway to get a table. Every Tuesday, I would get bad service and vow never to go again, but the next Tuesday, all of my poor college buddies wanted cheap tacos, cheap beer, and some good old fashioned trivia. So every Tuesday I gave them my money. I am certainly not advocating for having terrible service, but this just goes to show how holding regular events can help your business immensely.